18.03.2011
In če smo bili v prešnjem prispevku pri bolj kantrijevski muziki, potem v tem stilu še nadaljujmo! Tukaj je pesem Please read the letter, ki sta jo leta 1998 napisala Jimmy Page in Robert Plant, za njun prekrasen album Walking into Clarksdale, ki pa med fani Zeppelinov ni bil preveč dobro sprejet, saj je šlo za eksotičen blues eksperiment, ki bi mu pravzaprav težko določili žanr, kot je to pri Zeppelinih že v navadi!Besedila na tem albumu nasploh, še posebej pa pesem Please read the letter, mi povejo marsikaj zelo osebnega in intimnega, stvari ki so se tudi meni dogajale, marsikaj tudi po tem ko sem leta 1998 album prvič poslušal! Sicer pa seveda mora biti tako, da lahko v dobrem besedilu marsikdo začuti samega sebe!
Tukaj pa je verzija te pesmi, ki jo Plant izvaja s svetovno znano bluegrass pevko Alison Krauss!Zares lepa izvedba na albumu polnem priredb pesmi, katerih avtorja nista Alison in/ali Robert, razen te pesmi! Za album sta prejela kar pet Grammyev, vodja projekta pa je bil kitarist T Bone Burnett!
Spodaj si lahko pogledate, katere skladbe so še na tem zelo umirjenem albumu, na katerem se je Plant prvič v življenju zares posvetil petju v harmoniji, kritik revije Mojo, ki je dal albumu pet zvezdic pa je album opisal z besedami: Glasbeni odnos med Alison in Robert-om je tako nežen, negovan in spoštljivo intimen, da vzbuja občutek, da je vse skupaj ples dvorjenja!
Raising Sand
No. Title Writer(s) Length
1. "Rich Woman" Dorothy LaBostrie, McKinley Millet 4:04
2. "Killing the Blues" Roly Jon Salley 4:16
3. "Sister Rosetta Goes Before Us" Sam Phillips 3:26
4. "Polly Come Home" Gene Clark 5:36
5. "Gone Gone Gone (Done Moved On)" Don Everly, Phil Everly 3:33
6. "Through the Morning, Through the Night" Gene Clark 4:01
7. "Please Read the Letter" Charlie Jones, Michael Lee, Jimmy Page, Robert Plant 5:53
8. "Trampled Rose" Kathleen Brennan, Tom Waits 5:34
9. "Fortune Teller" Naomi Neville 4:30
10. "Stick With Me Baby" Mel Tillis 2:50
11. "Nothin'" Townes Van Zandt 5:33
12. "Let Your Loss Be Your Lesson" Milton Campbell 4:02
13. "Your Long Journey" Doc Watson, Rosa Lee Watson 3:55
Tukaj je pesem Please read the letter, pod njo pa še pesem Walking into Clarksdale iz albuma Page-a in Plant-a, da boste dobili občutek kako je zvenel album Walking into Clarksdale, ker originalnega komada Please read the letter iz tega albuma žal ni na youtube, pod njima pa še besedilo komada Please read the letter: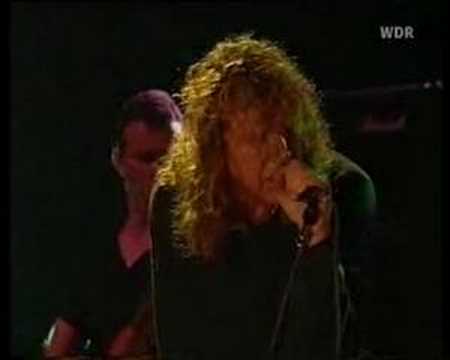 Please Read the Letter
Caught out running – just a little too much to hide
Baby baby, everything's gonna work out fine
Please read the letter – I nailed it to your door
It's crazy how it all turned out – you needed so much more
Too late to play – the fool can read the signs
Baby baby, you better check between the lines
Please read the letter I wrote in my sleep
With the help and consultation of the angels of the deep
Once I stood beside the well of many words
My house was full of rings and charms and pretty birds
Please understand me – my walls came falling down
There's nothing here that's left for you
But check with Lost and Found
Please read the letter that I wrote
Please read the letter that I wrote
One more song, just before we go
Remember, baby, you gonna reap just what you sow
Please read my letter and promise me you'll keep
The secrets and the memory to cherish in the deep
Please read the letter that I wrote
Please read the letter that I wrote
Please read the letter that I wrote
Komentiraj
Za pisanje komentarjev morate biti prijavljeni.