27.12.2011
Zeppelini na absolutnem vrhuncu svojih koncertnih moči, so se zgodili na evropski turneji leta 1973! Čeprav je bil Plantov glas že rahlo izmučen, je bil še vedno 'zgodnje vrhunski', instrumentalisti pa so bili absolutno na vrhuncu tehničnih in interakcijskih moči, ter energije ki so jo vlagali v igranje, saj je včasih kar težko verjeti kako noro divje igrajo, sploh bobni so zelo velikokrat daleč nadčloveški!!
Njihova neverjetna energija, tehnična sposobnost in predvsem telepatska interakcija, vse to ni opisljivo z besedami!
Čeprav zvok ni ravno vrhunski, pa vendarle prisluhnite skladbama Whole lotta love in Dazed and confused iz dveh takšnih koncertov in sicer iz Hamburga in Essen-a v Nemčiji! Še posebej prisluhnite neverjetni interakciji med kitaro in bobni, naj pa vas opozorim še, da je osrednji del Whole lotta love fantastičen entertainment, ker Zeppelini odigrajo dolg venček klasičnega rock and rolla znanih rock and roll izvajalcev! Fantastično!
Res neverjetna glasbena magija je to!
Whole lotta love, Hamburg, Nemčija, 21.3.1973; začetek pesmi manjka, najprej Whole lotta love, v trenutku 2:45 Everybody needs somebody to love, nato spet Whole lotta love(šele tukaj lahko prvič zares začutite neverjetno energijo), pure entertainment pa se začne proti koncu prvega linka in nadaljuje skozi drugega in tretjega:
Dazed and confused; Essen, Nemčija; 22.3, 1973, začetek manjka, priporočam od 10:25 naprej, instrumentalisti igrajo s supersonično energijo! Res neverjetno!: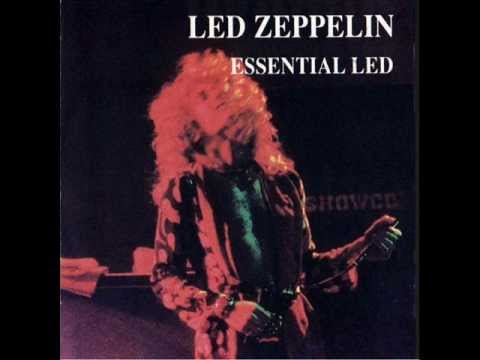 Komentiraj
Za pisanje komentarjev morate biti prijavljeni.