22.05.2014
Najprej članek izpred nekaj dni o domnevni kraji Stairway to heaven:
http://samokodela.blog.siol.net/2014/05/20/tozba-zaradi-stairway-to-heaven/
Kar se tiče ostalih komadov, jih je le nekaj, na prvi dveh albumih in večinoma je tako, kot dejansko je, da ni nihče tožil, ker gre le za drobne delčke starih komadov, pri štirih komadih pa je malo večji problem! Pri dveh še vedno ni kaj dosti za rečt, Whole lotta love pa ima originalno glasbo, melodija in besedilo pa spominjata na star blues komad, Dazed and confused, pa ima zelo podoben rif, melodijo in besedilo! Ampak komad ima še mnoge druge sekcije in se je v živo zelo razvil, tako da ta folk ki teži, je bil očitno zelo slabe volje!
Good times, bad times je originalna, Babe I'm gonna leave you, je tradicionalna, marsikdo si je s predelavo prisvojil kakšno, You shook je bil napisan Dixon, Dazed and confused so si privoščili preveč vsekakor, Your time si gonna come originalna, Black mountain side je spet tradicionalna, Page je naredil svoj aranžma, Communication breakdown je povsem originalna, I can't quit you je napisan Dixon, How many more times ima par delčkov!
Na drugem albumu je že manj tega, od tu naprej pa skoraj nič! Whole lotta love ima povsem originalno glasbo, pri besedilu in melodiji so spet šli predaleč, What is je njihova, The lemon song ima delčke, Thank you njihova, Heartbreaker tudi, Living loving tudi, Ramble on prav tako, Moby dick je instrumental in ima precej podoben rif, kot en star komad, so ga že Beatli uporabli v Day Tripper, Bring it on home, pa je načrtni poklon staremu bluesu, bi komot lahko le osrednji, njihov del posneli, brez uvoda in zaključka!
Glede trojke pa Since I've been loving you, kjer je le droben delček podoben in je treba poslušat cel komad Never od Moby Grape, da se vidi, da zadeva ne sedi! Od tukaj naprej, pa na nobenem albumu skoraj nič, razen še Stairway, pa izjemoma še kakšen blues, ampak to sta največ dva komada, skoz celoten preostal katalog, pa še ta dva sta bila že public domain in sta ful predelana!
Še pomemben video fana, ki postreže z dodatnimi pesmimi podobnimi Stairway to heaven, kar dokazuje le to, da so si mnoge pesmi pač malo podobne in s tem zagovarja Stairway to heaven: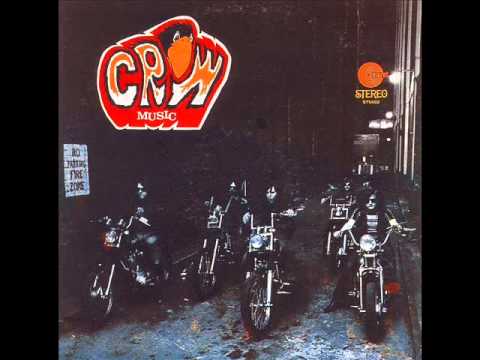 Komentiraj
Za pisanje komentarjev morate biti prijavljeni.